Mini roundabout Raitfeldstraße (Billa Plus)
The Raitfeldstraße-Erlachweg intersection is located near the large roundabout on the L502 Simbacher Landesstraße in the municipality of Braunau am Inn. It is unregulated as it stands and is one of the problematic places where mixed-involvement accidents have occurred on several occasions. Due to the planned expansion of the Billas Plus store, the connection to the municipal and provincial road network should be optimized, especially for non-motorized traffic.
The design of the intersection as a mini-roundabout can significantly improve traffic safety and the quality of traffic flow in the inner-city area with limited space. Under the supervision of the Province of Upper Austria and the Transport and Planning Committee, a variant of the mini-roundabout was elaborated by PLANUM, which is to go into trial operation in April/May 2023. To this end, the following measures have been identified as necessary:
Deconstruction of the center island incl. Relocation of protective path and signage
Changes in the entrance and exit area adapted to the new traffic situation
Disassembly and relocation of signs and barrier system
Relocation of street lighting
Removal and temporary storage of trees
Application of construction site floor markings for trial operation
At the beginning of April, the provisional construction and marking measures were completed and the Miovision mobile traffic data acquisition system with integrated video evaluation was installed. The video-monitored trial operation is expected to last 4 to 5 weeks. Subsequently, the results are analyzed and the further course of action is decided with all decision-makers.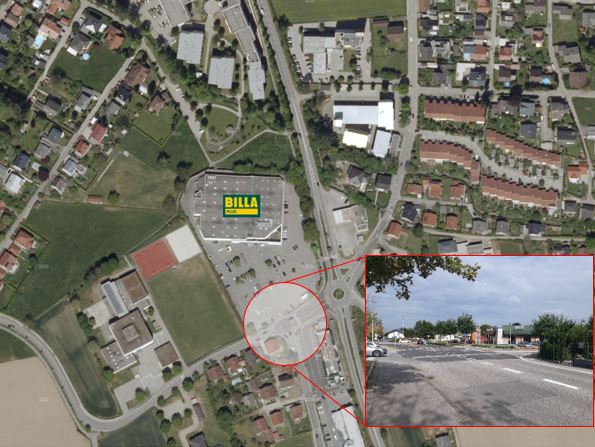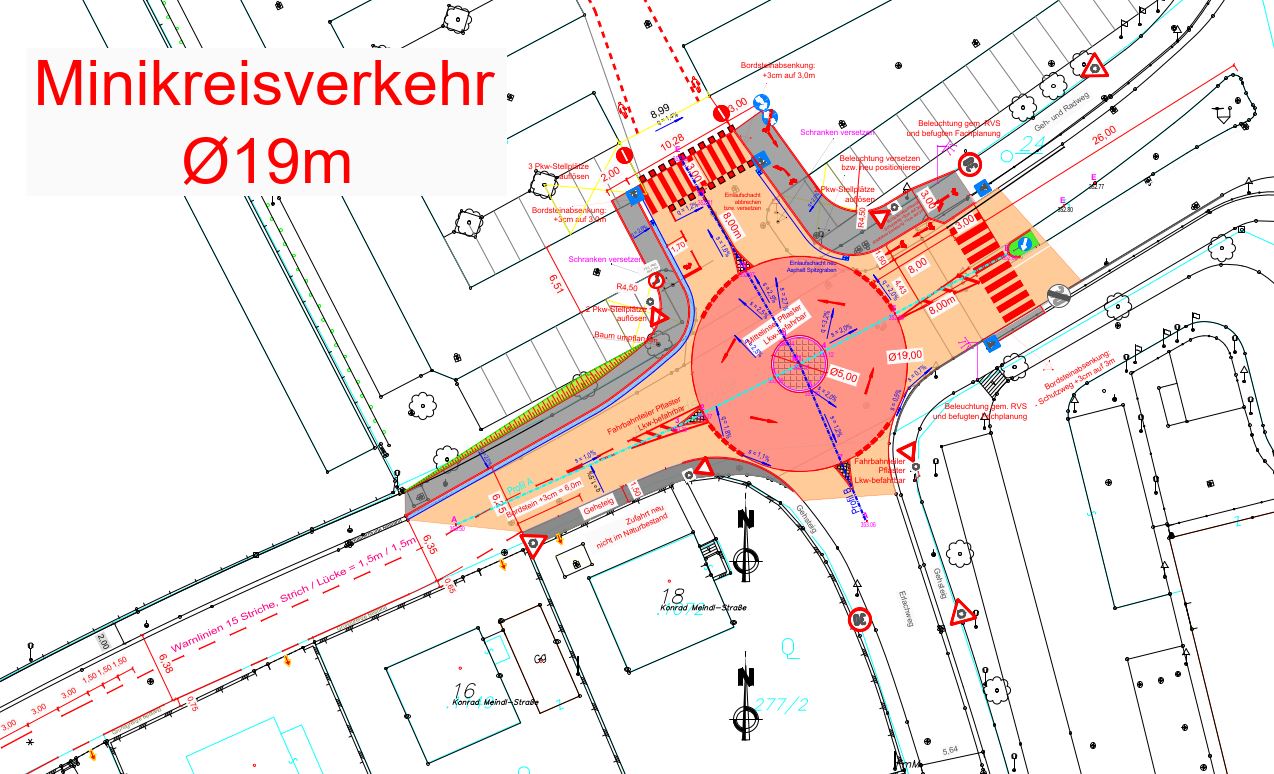 (PLANUM with data from city of Braunau and Google Maps)

For queries:

Ing. Almir Mujanic