Siemens Mobility operational mobility concept
The Siemens Mobility Austria GmbH site in Graz, in the immediate vicinity of the main train station in Graz, provides jobs for around 1,600 employees. The more intensive use of the areas and the increased parking pressure in the surrounding area made it necessary for PLANUM to prepare a holistic mobility concept.
The changed parking situation required an overall consideration of all alternative forms of mobility for the employees in addition to vehicle mobility. The following forms of mobility were considered for the concept of corporate mobility management:
Car traffic (commuter and business trips)

Active forms of mobility (walking, cycling)

Public transport (bus and train)

Company offers (e.g. company buses)

Multimodality (public transport+bicycle/foot, car+public transport etc.)
An important part of the concept was the traffic surveys and an online survey, which allowed conclusions to be drawn about the mobility behavior of the employees. At around 63%, the response rate to the survey was very high and allowed for targeted measure development. The package of measures developed consists of a coordinated combination of alternative mobility options for employees.
The company mobility concept is necessary to ensure the sustainable accessibility of the company site, as it serves as an important basis for the discussion with the city of Graz about future traffic solutions in the surrounding area.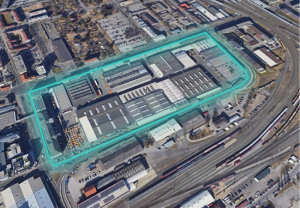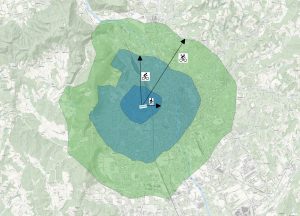 (PLANUM 2023 with data from basemap)


Queries:
DI Alexander Schaffenberger
Dr. Kurt Fallast